Click here to make a secure donation to the operation and/or ministries of St. Mary Magdalen Parish.
Click here to purchase tickets for, or to donate to, the School of the Madeleine Auction. The Auction will take place in the Parish Hall on Saturday, February 25th, at 6:30 pm.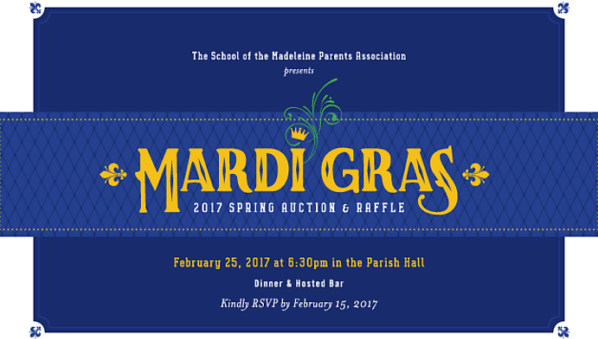 Thank you for supporting our parish and school.